Sumer Hills for Investment and Real Estate Development:
Sumer Hills is a fully integrated Investment and Real State Development company specialized in providing turnkey solutions with single source responsibility in several areas including Education, Healthcare, Residential, Hospitality, Commercial and Infrastructure.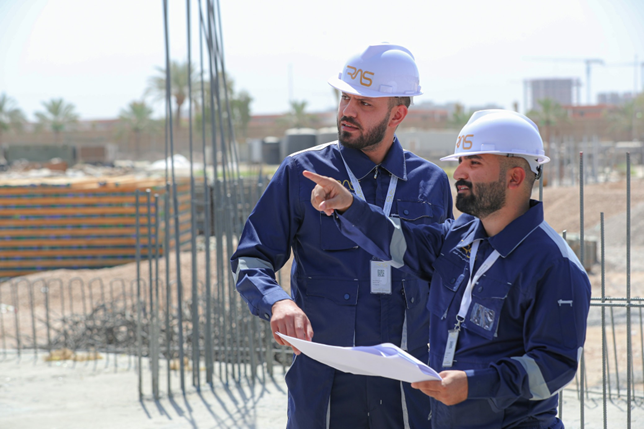 Services:
Project management
Construction management
Turnkey EPC projects
Design (Architectural, interior, Structural, Mechanical, Electrical, Infrastructure, Roads, Landscaping and Irrigation)
Rehabilitation and Renovation
Sectors:
Education
Healthcare
Residential
Hospitality
Commercial
Infrastructure
Key Projects:
Commercial:

Economic Bank for Investment and Finance
Raban Al-Safina Head Quarters in Al-Jadriya, Baghdad
AUIB- Food Court
Cafe Booth

Residential:

Private villas in the Green Zone, Baghdad
Lake City Residential Complex in Baghdad
AUIB Staff residential buildings (7 buildings)

Healthcare: (AUIB)

Teaching Hospital- 240 beds
Clinic
Two Laboratory buildings
Oncology Center

Leisure: (AUIB)

Fitness Gym
Football Field
Basketball Field
Golf Course

IT Infrastructure:(AUIB)
Education:

College of Medicine
Lecture Halls
Ashur University
International Schools- Primary and High Schools
International Nursery

Industrial:

RASEE Repair Shop
RASEF Infrastructure
AUIB Main Storage Warehouse

Infrastructure: (AUIB)

Sewage Networks
Fire Fighting networks
Storm Water networks
Underground Electrical networks
Irrigation
Roads
Infographics:
We employ more than 1200 leaders, experts, engineers and technicians.
We invested more than 500M USD in Iraq's electricity infrastructure development since 1997.
Certificates:
ISO 9001 & 10006 & 45001 & 31000 & 22301 & 22111 & 10721-1 & 17800 & 21930 & 11613 & 116733-1 &
21723 & 27001 & 23387 & 10845-1 & 8560 & 13766-1 & 10002 & 21678 & 37001 & 52003-1 & 7240-2 &
22263-2 & 9004 & 56002
Contact Information:
+964 783 345 0258
AUIB Campus, Airport Road, Baghdad, Iraq