Raban Al-Safina for Energy Projects, Ltd:
RASEP was established in 2015 to be a leading independent power producer (IPP) contributing to the development of the energy infrastructure in Iraq.
Raban AlSafina for Energy Projects provides solutions and services to help improve and develop the energy industry. This involves supplying products and equipment that will reduce pollution, improve performance and increase yield, such as fuel-treatment products for gas power plants. RS Energy also provides turbine maintenance and operation workshops.
Sumer Hills for Investment and Real Estate Development:
Founded in 2004, Raban Al-Safina Construction Ltd is a leading Iraq Based Construction Company operating in Mid to High-end Luxury Buildings, Raban Al-Safina Construction specialized in Trunkey solutions for Educational Building, residential complexes, hospitals, roads, bridges, water treatment projects, sewage, Power Stations.
Throughout the years, Raban Al-Safina Construction has expanded to a regional footprint with operations in Iraq, as well as employing well over 1,200 staff. Since its earliest days, when it secured projects such as the American University of Iraq Baghdad, Hospitals and Schools, Raban Al-Safina Construction has built its identity and reputation on the delivery of impeccable quality.
Al-Munesh for Manufacturing Food Stuffs, Dairy, Trading Agencies, General Contracting & Real estate Investment Ltd:
AlMun'ish was established in 2014 specialising in the food industry, manufacturing of dairy products.
ALTAMEER for Trading ,General Transportaition, Electromechanical Services & system Solution Ltd
Founded in 2005, ALTAMEER is a standalone business headquartered in Baghdad, Iraq. Our goal is to provide innovative solutions to pressing client needs while adhering to the highest standards possible. We bring the same commitment, passion for quality, and expertise to all projects, whether we're designing an IT system for a small business, installing the infrastructure for a luxury resort, or ensuring that new schools have the IT backbone necessary to educate Iraq's next generation of leaders.
Established in 2004, EDK is one of the most prominent local EPC companies in Iraq; contributing to meet the demands for competitive turnkey solutions in the infrastructure and energy sectors (oil and gas, and electrical power generation).
At EDK, we provide our clients with turnkey solutions that meet the needs of industries today and pave  a pathway for organizational success and future regional growth. We are proud of our  proven track record of completed successful projects with leading clients.
Air Link Company for Travel & Tourism:
AirLink was established in 2009 to provide bundled traveling solutions and build solid long-term relationships based on trust and understanding of customers' expectations. Airlink has an excellent track record in great customer satisfaction, feedback, uncompromised assurance on the quality of services and exclusive privileges of being the solo travel and tourism office inside the green zone in Baghdad, giving us access to all embassies and governmental bodies.
Iraqi Land for Media Agency & Satellite Broadcasting:
Iraqi Land was established in 2012 as a leading provider of fully integrated creative, media, and marketing   solutions to help organizations enhance and improve their Marketing and Communication initiatives  and return on their marketing investments.
Our talented professionals and strong understanding of branding techniques enables us to provide our customers with unique services and solutions.
Raban Al-Safina for Manufacturing of Engineering Heavy Equipment Ltd:
RASHEE was established in 2020 in the heart of the Industrial Zone in Baghdad and is considered one of the most advanced integrated workshops in Iraq and the region. It contains various specialized equipment, such as plasma, cutting, drilling, bending, rolling, flanging & dishing, welding, overhead cranes and lifting material.
Black Wolf Eyes for Guarding & Security Solutions Ltd:
Black Wolf Eyes specializes in the security field. The company legally provides products and services to protect people and to secure assets, facilities, buildings and more, whether public or private. They are licensed to provide weapons and security personnel legally.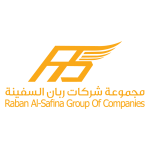 Raban Al-Safina Electrical & Engineering Factory:
RASEF is equipped with mechanical machinery from various manufacturers likes DURMA, EUROMAC, and YANGLI. The factory employs over 500 well-trained and highly experienced engineers and technicians to ensure that the design, fabrication and production lines are running at international standards.
The factory manufactures the products under the license from Siemens Germany and the products are tested in international laboratories. Production line includes cutting and bending, laser and plasma cutting, launching machines, exchanger manufacturing lines, and programmed electrostatic thermal coating lines.
Raban Al-Safina for Trading FZCO:
RS Trading FZCO has a number of joint contracts with governmental companies in the Industrial and Minerals field. Some of the most notable projects include establishing factories that house the design and manufacture of electrical distribution equipment such as kiosks, transformers, meters and low pressure distribution boards.
Thousands of units have been supplied to the Ministry of Electricity and been successfully integrated with the electrical distribution network in Iraq, and the number of products supplied continues to grow year-on-year.
RS Trading FZCO is registered in the UAE, with license number 40256.
Al-Raban Oil Services specializes in all support and services required in the Oil and Gas Industry.
Their work includes consultation, implementation and maintenance for projects such as establishment of oil and gas wells, construction of reservoirs, pipelines and other complexes in this industry. They are also involved in the construction, operation and maintenance of gas turbines and pumping stations.
Al-Raban Oil Services has a long history of cooperation and collaboration with international companies, and was recently awarded a contract with SIEMENS, which is its first such contract in the region in this field.
Al-Iraaqia for Producing of Transformers:
Founded in 2008, Al-Iraqia Company is involved in the manufacture and production of electrical distribution transformers, with capacities ranging from 100kVA to 1000kVA. These transformers comply with international standards and Ministry of Electricity specifications.
Al Raban Company for the assembly of electricity distribution stations:
This company was established in 2009 and is involved in the manufacture and production of kiosks, with capacities ranging from 250-2500kVA. These kiosks comply with international standards and MoE specifications.
Al-Amara and Maysan Power Companies:
Al-Amara Power Company and Maysan Power Company are sister companies registered in the UK, providing solutions and services in the energy field.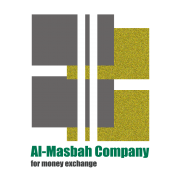 Al-Masbah Exchange Company:
Founded in 2012, Al-Masbah contributes to the support and development of the national economy through the practice of brokerage in the sale and purchase of foreign currencies.
Silkroad Company for services ,Employ & Import Work force:
Tarik Al-Hareer was established in 2014 as a workforce expert that helps provide the labor resources required for any project. They provide private and public sector companies with skilled manpower, technicians, engineers, administrative staff, consultants and more, at competitive prices.
Abar was established in 2013, specializing in trading wires, cables, power generation and transmission equipment, as well as solar energy equipment, lighting equipment and supplies. It is registered in UAE.
Durrat Al-Khalig for Trading FZCO:
Durrat Al Khaleej ensures successful project implementation in the Petroleum, Industrial and Minerals industries. They provide engineering, processing and implementation services for oil reservoirs, oil transportation networks, steel structures, bridges and similar projects. They have completed contracts with partners of the Ministry of Industry and Minerals, such as Ibn Majid General Company. Other high-profile projects include the supply and installation of mechanical equipment for the development of the petroleum supply chain in Iraq.
Durrat Al Khaleej is registered in UAE with commercial license number 40411.
Shooq Al-Shams Trading FZCO:
Shuruk AlShams specializes in trading spare parts of construction equipment, machinery and heavy mechanical equipment. It was established in 2005 and is registered in the UAE with commercial license number 575362.
Al-Mizan is a 5-star hotel located in Karbala, consisting of 5 floors, 125 rooms, as well as VIP suites and luxury restaurant.
Asia for Medical Industry and Medical Equipment:
Asia specializes in the supply of quality medical and laboratory equipment. The company is expanding, and recently began planning the rehabilitation of a factory located in Abu Ghraib, west of Baghdad to manufacture medical supplies locally.
AL-Qumra General Trading & Real Estate Investment:
Al Qumra is an Iraqi company established in 2014 that specializes in general trade, importing and exporting processing materials. These include tools, equipment and mechanisms of the highest quality, from international companies who are leaders in their field, with certified specifications.
Al-Yamamah Al-Hurrah Company for Investment of Real Estate and Tourism :
Al Yamama Al Hurra Company was established in 2018 in Iraq, Baghdad, to invest capital in real estate investments, including selling, buying, renting, and leasing everything related to real estate such as land, houses, and complexes, as well as contributing to investing capital in tourism investments, including selling, buying and building hotels and tourist parks. And everything that falls within this competence, and for the development of this aspect of the national economy.